An Integrative Medicine Clinic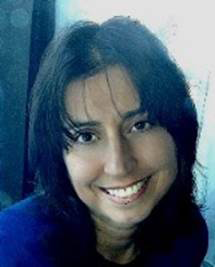 Gabriella is a board certified family nurse practitioner. She has earned a Master's a Science in Nursing from Walden University.

She has also earned her Bachelor's Degree in Nursing with a Minor in Psychology from Atlantic Union College. She has had a great interest in integrative medicine for over two decades. She believes in disease prevention and living life at its fullest as God has designed it.

Gabriella specializes in women's health, bio-identical hormone replacement therapy (BHRT) and thyroid and adrenal issues. She is also a specialist for other general health issues such as digestive disorders, blood sugar management, autoimmune disorders, cardiovascular disease and chronic fatigue. Other conditions addressed include depression, anxiety, ADD and ADHD.

She is a Certified Nutritional Consultant, Certified Herbalist and has received her Certification in Functional Diagnostic Nutrition and FirstLine Therapy. She is a proud member of the American Association of Nutritional Consultants (AANC), National Association of Nutrition Professionals (NANP) and American Nursing Credentialing Center (ANCC). As a nutritional consultant, she serves as a professional resource in natural therapies for the promotion and maintenance of health and wellness. 

She has presented Health Seminars on various health topics in the states of New York, Massachusetts, Vermont and Canada. She is a dynamic, captivating and funny speaker. Please contact our office for the latest health seminar schedule.

Gabriella has been interviewed by Podcast Business News Network on July 14, 2021. Here is the link for the podcast: http://tun.in/tlmr8f

Your health is my first priority. You deserve answers and real solutions for your health challenges. Today, traditional medicine is in crisis; there is little time for personalized care and a lack of vision to look outside the box for equally effective health solutions using the principle of Integrative Medicine.

Whether you are looking for help with your special needs child, or wanting to assess hormone, thyroid, and adrenal imbalances for yourself, or perhaps seeking answers regarding optimal health and fitness, I take the time to listen and properly address your concerns and put you on the right path to healing.


E-Mail:
gabriella@maranathaliving.com